ProMobility
The e-ternity SkyScape Infrastructure-as-a-Service Offering Allows ProMobility to Reduce the Time to Market for Launch of New Software Application while Reducing IT Infrastructure and Resource Management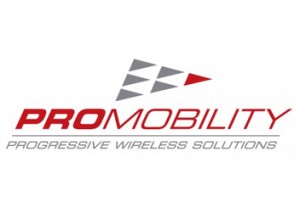 "e-ternity's SkyScape completely eliminated the need for us to purchase, implement, and manage our own IT equipment."
– Jeff Litman, Co-Founder and Co-CEO, ProMobility Inc.

Click to expand
ProMobility has been a Canadian leader in the wireless industry since 1993, becoming one of Rogers' top wireless providers across the country. Seeing an increase in demand for warranty and out-of-warranty repair services for wireless devices, in 2001 ProMobility decided to seize the opportunity and create a wireless device repair division. By 2004, it became a significant part of the business and in 2009, ProMobility saw the need for an ERP solution to move their business forward.

"Taking our organization to the next level meant we had to review our business strategy and associated processes," reflected Joseph Belcredi, Co-Founder, Co-CEO and President of ProMobility.

Perfect Timing for the Cloud

With the e-ternity SkyScape service, ProMobility was able to install their new warranty management software application remotely, without the burden of configuring, installing and managing the computer hardware.

"e-ternity's extensive track record and professionalism made this a comfortable decision for us," said Belcredi.

e-ternity SkyScape is an Infrastructure-as-a-Service offering that enables organizations to move various software applications from their own in-house IT environment to the 'cloud', and manage these applications over the internet in a pure utility pay-as-you-use model.

Adopting this service allows your company to:
•    Eliminate capital technology investments
•    Eliminate the labour burden associated with technology infrastructure management
•    Eliminate the real estate requirements for in-house data centre space
•    Align your IT infrastructure costs with your business cycles
•    Reduce time-to-market for IT infrastructure deployment

ProMobility was very impressed with the ease and convenience of the e-ternity service.

"Using this service was a simple and straightforward process," explained Litman. "e-ternity SkyScape completely eliminated the need for us to purchase, implement, and manage our own IT equipment."

ProMobility was pleased with the overall experience in dealing with e-ternity.

"When it came to selecting a cloud services vendor, e-ternity made our decision very easy," summarized Belcredi. "e-ternity was knowledgeable and thorough, throughout the entire sales and implementation process."

After a successful experience with cloud computing services, ProMobility has become a believer in using outsourced IT services as a strategic advantage in technology management.

"ProMobility has demonstrated once again that they are prepared to embrace new technology to move their business forward wherever it makes sense," said Michael Aaron, Managing Director, Partner Program and Senior Sales Consultant. "ProMobility deserves to be recognized as a thought-leader in their industry."

ProMobility Inc. is a Canadian Company mandated to providing communication solutions to corporate and consumer needs. Since 1993, ProMobility has established a reputation as a leader in innovation, product knowledge and high quality sales and services. Focusing on customer solution selling; this will help their clients make the right decisions on repairing, updating and/or accessorizing their handheld.